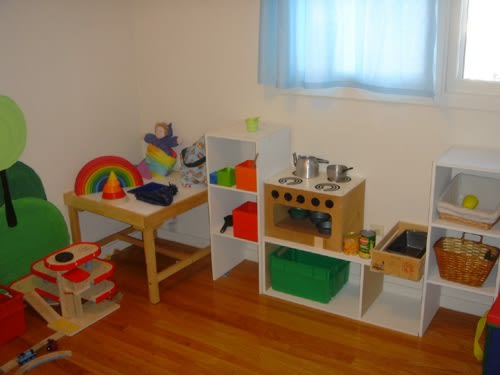 Kelly sent us these great pictures of her son's room. The focal points are an amazing mural, and of course, this charming DIY Kitchen.
We love the color and simplicity of the mural- the round tree tops really capture the spirit of modern nursery design.
We always love seeing the creative ways parents construct play kitchens rather than just buying one. We had to look closely at this one to even notice the shelves. Great job Kelly!